Educate A Child
GIVE THEM THE GIFT OF EDUCATION
Educate A Child: Early Childhood Education
Empowering Dreams Through Education
We're increasing the enrolment of children in primary schools in marginalised and underserved communities in the North and South West Regions of Cameroon through our childhood or primary  education programs.
Children empowerment is at the core of our work here at the Milat Foundation. We acknowledge that education is an important live changing tool. A right to education has been recognized by some governments, including at the global level: Article 13 of the United Nations' 1966 International Covenant on Economic, Social and Cultural Rights recognizes a universal right to education.
The objective of the Early Childhood Education initiative is to unlock potentials through education by offering basic education to deprived and vulnerable children in marginalized rural communities. The program will expand access to childhood or primary education and create alternatives to child exploitation – a phenomenal and automatic occurrence when these children are kept out of school.
We believe it is every child's right to have access to education and that education is the most powerful weapon they can use to change their story, their community, and the world. Unfortunately, many children of school-age in Cameroon have either never enrolled in school or been forced to drop out of school because of poverty and financial hardships. The Milat Foundation is working to advance educational opportunities for deprived, marginalized and vulnerable children in Cameroon.
Educate a Child in Cameroon & Empower their Dreams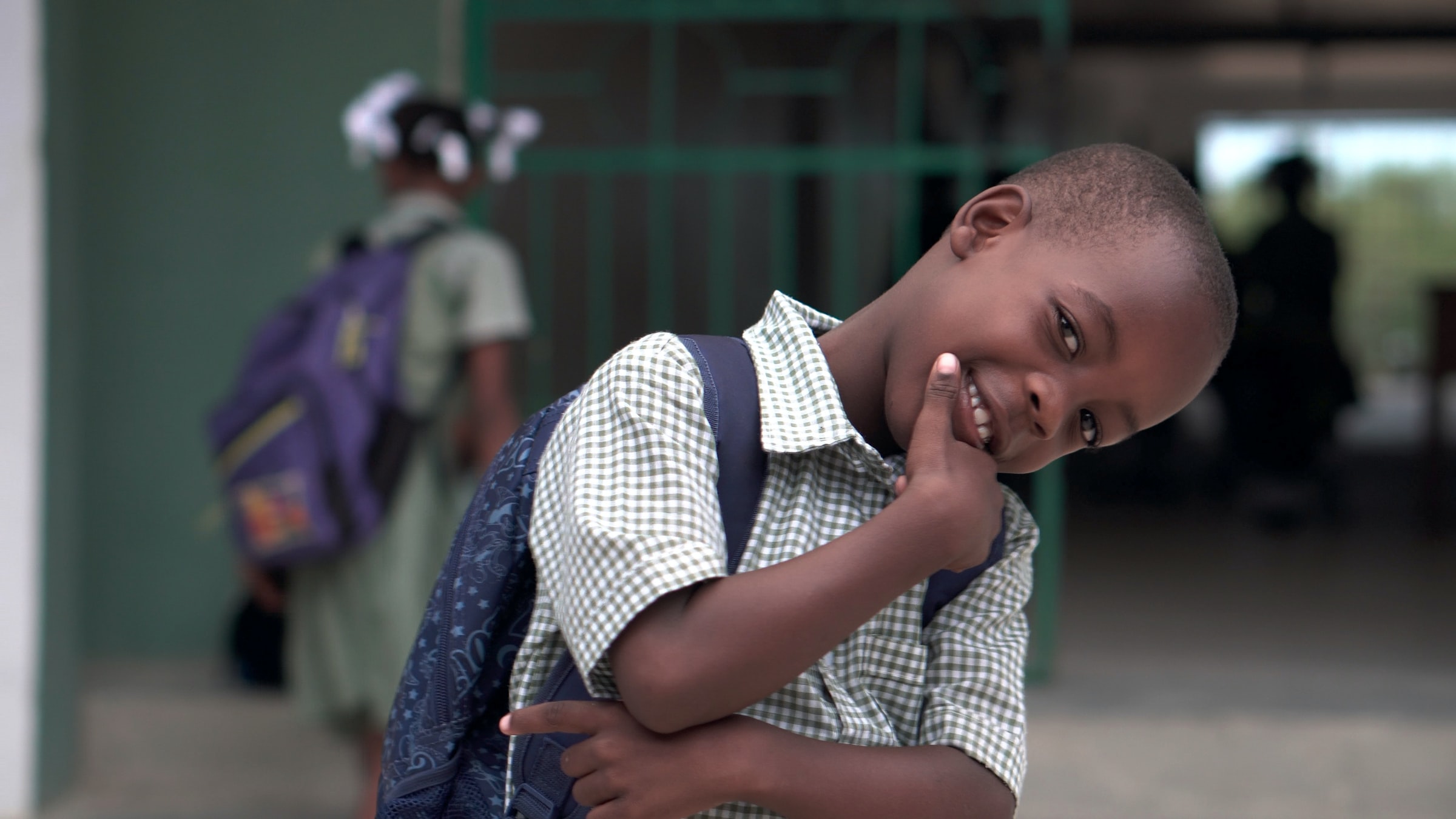 Our goal is simple – to support access to quality primary education for some of the most marginalised out of school children (OOSC); and helping children at risk of dropping out of school remain in the classroom. We do this through one or more of the following ways: supporting them with school fees, essential scholastic materials such as school uniforms, school bags, sports equipment, pens, pencils, notebooks, text books, and other essential educational and technological resources to aid the learning process.
We're dedicating a lot of man-hours and investing countless resources to this charitable cause because we are convinced education is one of the most important and reliable tools for sustained social and economic development.
We strongly believe that education can enhance opportunities in life for children and empower them to make informed decisions.
Our Approach:
Our staff make periodic visits to the schools we work with.
The teachers and school authorities act as advisors and play a key role in the mentoring, monitoring and evaluation process.
During our visits, children gives verbal reports to share their reflections and highlight issues they encounter.
Adopt-A-School Initiative
Edu-Institutional Support
At the Milat Foundation, we believe that providing a safe and comfortable place equipped with necessary school supplies for children to learn and grow is equally as important as providing them with the financial support to attend school. Our goal here is not just to improve access to education but to quality primary education. Our Institutional Support Program is an initiative through which we help to sustainably support 'adopted' educational institutions in the least privileged communities. We try to achieve this by –
The provision of critical infrastructure to schools in marginalised communities: renovation of dilapidated classrooms and construction of new classrooms where there are none.
Provision of comfortable sitting chairs and tables to schools in the most marginalised communities where children learn while sitting on the floor, writing with their books on their feet and in some cases, on the floor. The provision of a comfortable learning environment and amenities is key to improving the quality of education.
The provision of essential scholastic supplies to school administration in the most marginalised communities.
The provision of computers or computer labs in adopted basic education institutions to introduce pupils to Information and Communication Technologies (ICT)
Our focus here is on:
Quality Basic Education and Scholarship
Early Childhood Education, Care, and Development
Infrastructure Development
Information and Communication Technology (ICT)
Local Community Support and Advocacy
Bertin Milat Jr. Access to Early Childhood Education
The Bertin Milat Jr. Access to Early Childhood Education is implemented as part of our child sponsorship program. It is an intiative that support the enrolment and completion of a quality primary education for out of school children and other deprived or less privileged children in underserved local communities in the North and South West Regions of Cameroon. We target children who without such external assistance cannot afford primary education.
We believe that 'education is a basic right and that every child has the right to quality education.' Our goal therefore is both to reduce the number of children who are missing out on their right to education, and also to increase access to quality primary education. We work to achieve this through one or all of the fiollowing ways:
Payment of school fees for deprived or underprivileged children identified during our Access to Early Childhood Education Survey (AECES), or upon recommendation by stakeholders familiar with the case.
Donation of education materials such as exercise and text books, pens, pencils, rulers, slates and chalk to primary school children.
Provision or donation of educational materials such as text books, note/exercise books, school bags, pens, pencils, rulers, etcetera to underprivileged primary school children.
Our focus here is on:
Quality Basic Education and Scholarship
Early Childhood Education, Care, and Development
Girl Child Education
Local Community Support and Advocacy
Criteria for consideration:
Deprived or less privileged children who cannot afford primary education without a helping hand.
Must be attending or looking forward to attend a government or mission primary education institution. We do not consider children in private institutions with comparatively high school fees as deprived or underprivileged. See our website for who we are, what we do and our philosophy.
Applications or recommendations on behalf of a child should be sent via our email or WhatsApp contact below:
E-mail: scholarships@milatfoundation.org
WhatsApp: +4571855504
To apply or recommend a child, please submit the following on or before the deadline:
Name and age of child
Class she/he is (or will) be attending
Name and address of the institution
Last academic report (if applicable)
Child's birth certificate